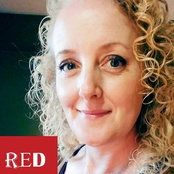 RED Interior Design
| | |
| --- | --- |
| | RED Interior Design |
Комментарий в: Help! Window treatment ideas!!
I would be very tempted to use Plantation Shutters to provide flexible privacy and light ingress. To reduce cost, I would be very tempted to leave the top three windows clear of any dress (although pe...
Комментарий в: Need some ideas for my ktichen walls please
Picture would be lovely :) but I'd take a punt at a dark, charcoal-grey colour or possibly even matching the tiles and taking the red up the walls too? Failing that a warm wood colour maybe (what is y...
Комментарий в: Colour suggestion for Bedroom Wall
I think you've got to take the bubbling wallpaper off the wall. That done, i would like to suggest that you go with a grey as the contrasting colour to the pink. The darker the better to create a cosy...
Комментарий в: Lounge
Go with a deep red that has orange tones within it if your brown sofa is more of a 'tan' brown or a deep red that has blue tones within it if your brown sofa is more of a 'chestnut' brown... Wonder wh...
Комментарий в: Curtain colour against dark blue walls?
You don't say much about how you want the room to feel (other than to continue being cosy presumably). So with just the photo to base it on I would like you to consider taking inspiration from the lov...
Комментарий в: Front door ideas please!
Great suggestions from everyone else; light oak with silver door furniture would definitely look good and be a tonal look with the stone as mentioned. Stick with white framing to tie into to rest of h...