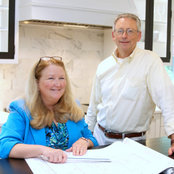 Classic Cupboards, Inc
Дизайн ванных комнат и кухонь
| | |
| --- | --- |
| | Classic Cupboards, Inc |
Комментарий в: Love the table! Where's it from?
Yes, this is a great table. The homeowner already had this table before we began our kitchen design work. We designed the space to accommodate this piece of furniture. I do not know where it came f...
Комментарий в: Size of hood?
Hi, thanks for your questions. The ceiling height is 120" and the hood is 54" wide at its widest point and is about 25" deep. Thanks
Комментарий в: Awesome kitchen
Hi, thanks for your e-mail. These were custom paint/glaze combinations produced by Mouser Custom Cabinetry. Thanks.
Комментарий в: Cabinet manufacturer?
These are Mouser Cabinets in a custom paint color with glazing. The painted cabinets are Maple. thanks.
Комментарий в: Wall color?
Thanks for contacting us. I unfortunately do not have a record of this wall color.