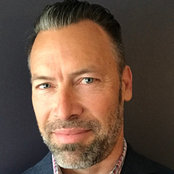 Verdance Landscape Design
| | |
| --- | --- |
| | Verdance Landscape Design |
Комментарий в: Help identifying plant
That looks like a Sedum, probably 'Autumn Joy'. See https://www.monrovia.com/plant-catalog/plants/2086/autumn-joy-stonecrop/
Комментарий в: Gerbera from seeds
Samuel, I'd guess the plants you are starting with are sterile hybrids. They were propagated by tissue culture, not by seed. And more than likely they are patented (the original will be labeled with a...
Комментарий в: front door color
What about a vibrant blue like Benjamin Moore 'Evening Blue', which would contrast with all the neutral browns as well as the gray paving, but won't get lost in the shadows of the recess? https://www....
Комментарий в: Water connection on roof?
If you want container plantings on your roof deck, water is a must. A licensed plumber should be able to "tee" into your apartment's water supply and extend a line through to the exterior wa...
Комментарий в: Color Concrete or Wait to Stain
I would definitely recommend integral color (usually a liquid added during mixing) — that will produce more a consistent and durable tint than a liquid stain or "shake" (powder) applied afte...
Комментарий в: Hoya carnosa rubra riverted green or mislabeled?
The 'Rubra' moniker was given because of the red stems; the variegation of the leaves is extremely variable (from burgundy to cream to none at all). Those white specks on the leaves (and reddish stems...