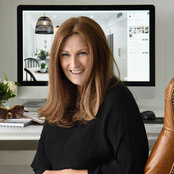 Vanessa Wood Interiors
| | |
| --- | --- |
| | Vanessa Wood Interiors |
Комментарий в: I love the drop lights. Where are they from.
Hi Simone! Thank you - they are lovely aren't they? We actually imported these from the US a few years ago now. I don't believe they are available any more. Take a look at the Alfred pendant at Be...
Комментарий в: Splashback and stools
I agree with Michelle. Your kitchen is classic and glass is just too contemporary and frankly boring! Go for a subway, hexagon or fishtail with warmth as well as grey - I think that would work well....
Комментарий в: Mirror frame for dining room
Hi! I would definitely suggest you go for the first, more ornate option. It will be juxtapose to the more streamlined furnishings. It also appears to have a slight touch of both finishes in terms o...
Комментарий в: Conservatory help...
Wallpaper - of course more than one wallpaper is just fine - depending on where in the house! I wouldn't recommend adjoining areas but separate bedrooms of course would be fine. If going for some f...
Комментарий в: Door color? Please help
Hi! I agree with Beth - it is a safe option to go with the Kendall but I would go full Gloss Black. You will probably end up with a few black accents in your adjoining room, even a side table, pictur...