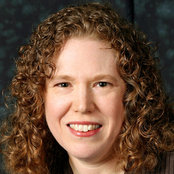 Project Partners Design
Дизайн ванных комнат и кухонь
| | |
| --- | --- |
| | Project Partners Design |
Комментарий в: Is the inlay or table top make of wood?
Hi. Yes, the tabletop area is made of wood. As long as it is properly dried and seasoned before being installed and the two counters are installed properly, this combination works beautifully. This ph...
Комментарий в: Specifications:
Hi and thank you! The ceiling height in the room was 10' and the cabinetry was designed to align with the height of the 8'-6" doors. This means that 48" high upper cabinets were used above t...
Комментарий в: $ for burgundy stove
I am afraid I did this kitchen back in 2010 so my numbers won't be current. Contact your favorite high end appliance dealer and ask about the La Cornue Fe. I am sure they would be happy to give you a ...
Комментарий в: Counter
Sorry. This one has been quite awhile since install and I no longer have record of that information. Thanks for the interest.
Комментарий в: Name of the cabinet company please
HI. I did this laundry room with Brookhaven cabinetry by Wood-Mode, Springfield Recessed doorstyle, Heirloom Lace with Charcoal Glaze on maple.