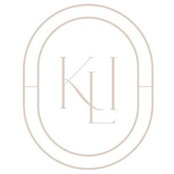 Kathryn Lilly Interiors
| | |
| --- | --- |
| | Kathryn Lilly Interiors |
Комментарий в: Pendant Lights:
Absolutely. Please email your questions to Info@kathrynlillyinteriors.com and we will be happy to answer them. Best~ Jody
Комментарий в: where are the barstools from? thanks
Hi Jessica. We ordered them form one of our wholesale vendors. We would be happy to source them for you. If you're interested, email us at info@kathrynlillyinteriors.com Best~Jody
Комментарий в: I love these lights! Where are they from?
We purchased these through one of my wholesale vendors. I haven't seen them on any retail sites. I am happy to drop ship these to you. If you're interested, please email me at KLinteriors@icloud.com a...
Комментарий в: Love the bedding!!
It was custom made. I'm happy to source it for you if you're interested. You can email me directly at klinteriors@icloud.com. Best! Jody
Комментарий в: Beautiful Details!
Thank you! The drapes in the living room are Duralee... Office drapes are Lacefield. Pillows are a mixture of both lacefield and Duralee. Chandelier is Feiss. I am happy to source anything for you and...