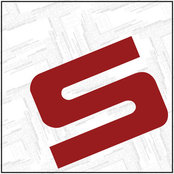 STUDconstruction
| | |
| --- | --- |
| | STUDconstruction |
Комментарий в: Gold or matte black kitchen faucet?
I am a huge fan of the elegance that both of these items offer. If you're worried about trends changing you'll never get what you love so I say pick the one that inspires you. If you love it now, and ...
Комментарий в: What is the awesome backsplash?
This backsplash is a natural stone limestone mosaic from Daltile to match the tile we used on the fireplace surround. And we agree it IS beautiful.
Комментарий в: Exterior Light- please vote
If you were planning on changing your exterior facade to a bit more modern look I'd go with the first. I agree with Attaway regarding the way the second fits the current style better. Good Luck!
Комментарий в: What are counter tops on this island?
Hi Kelley, The countertops here are soapstone. They can be left natural, which have more of a gray look, or you can oil them and they get this black look that you see here. Andrei Damian.
Комментарий в: Tile floor
The tile is from Eleganza Tiles and the style is Varese color Grigio size 24x24. I'm not sure if they still carry this product.
Пользователь
STUDconstruction
обновил обложку
Дней назад: 4