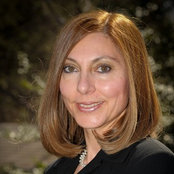 Amelia Vallone Interiors
| | |
| --- | --- |
| | Amelia Vallone Interiors |
Комментарий в: Tan windows installed
Can they be painted? I would paint windows and back door in the same color.
Комментарий в: help with living room entry no foyer
i can't see the distance between the fire place wall and the window, but if there is enough room stationary panels would brighten up that wall and create the perception of a larger window. Area rugs h...
Комментарий в: Choosing my dining table light
I agree with the previous comments. The room needs art on the walls. Some warm colors are needed, in particular because it is a dining room. A lamp with antique gold leaf finish would be better than s...
Комментарий в: Closet Doors in Bedroom
It depends on the color of the furniture. For a small space you may want to paint them the same color as the wall (blue). If you are trying to get some rhythm, then maybe white, however, it may take a...
Комментарий в: oddly shaped living room
Hi Shannon, The photos would really help. I would be pleased to do a 3D with some options. Regarding the top of the stairs, right behind the sectional, in my opinion a half wall would look very nice ...
Комментарий в: Regrouping new tile
Good morning Rose, It is hard for me to completely evaluate your concern as I don't have a picture of the tiles. i assume that the title of your post is re-grouting new tiles (probably changed by the ...