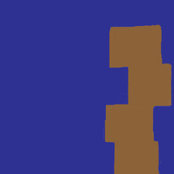 A J Miller Landscape Architecture PLLC
| | |
| --- | --- |
| | A J Miller Landscape Architecture PLLC |
Комментарий в: TYPE OF GRAVEL
Yes it is a pathway and terrace, we use crushed stone over pea gravel as we find it is easier to walk on and locks together but I know many people that like pea gravel it is a personal choice!
Комментарий в: what is the yellow flower?
This plant is: Euphorbia Polychroma, commonly called Cushion Spurge, its great in the garden and low maintenance, there are other colour variations also worth checking out. Good luck with your garde...
Комментарий в: Garden
This is a Japanese maple tree called " Acer palmatum 'Dissectum'" this means the leaves are cut leaf and very fine. The picture is taken in early spring just as the leaves are opening. Plant...
Комментарий в: What is the name of the iris?
Thank you for the question. I planted a few black bearded iris's for a selection and to test for the best black color. This one is "Anvil of Darkness' but 'Midnight Oil', 'Before the Storm', and ...
Пользователь
A J Miller Landscape Architecture PLLC
обновил обложку
Дней назад: 3